Karatina University undertook a joint clean-up activity at the Chaka Market Kieni East, Nyeri county along the Nyeri-Nanyuki road on Thursday 17th March 2022. This is a Sh1 billion modern market recently built by the national government.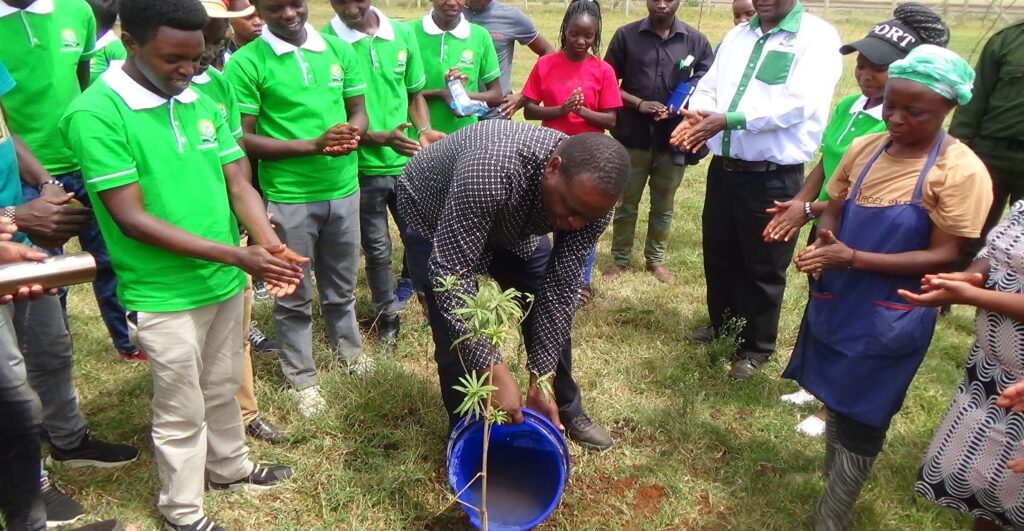 The main objective of the Clean Up was to bring together the two organization, traders and members of the public to undertake activities to improve and clean up local streets as well as educate them about the environment.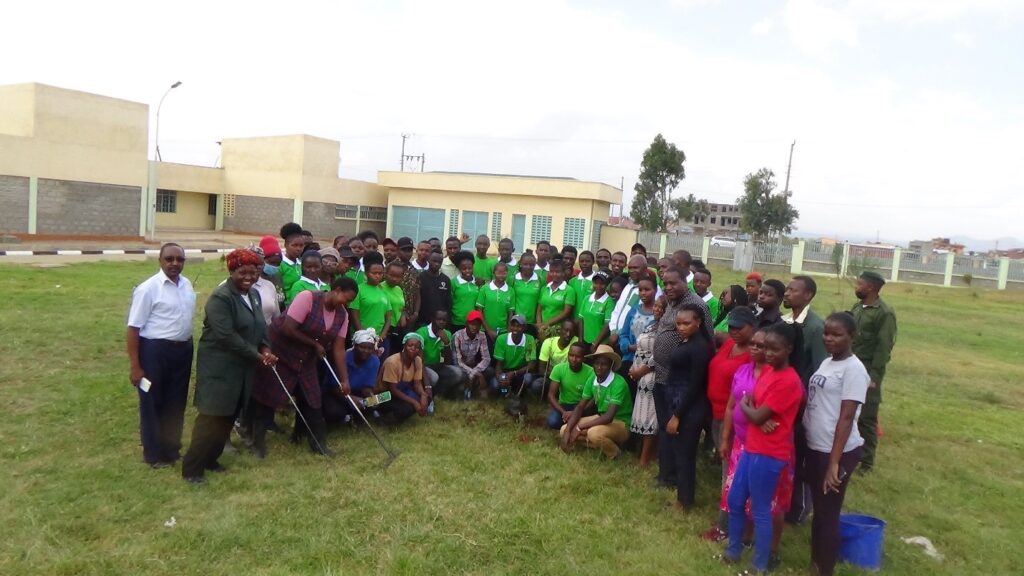 The activity was participatory in sense that it involved a multi sectoral approach using members of the public, market traders, staff and students of Karatina University and staff from the County Government of Nyeri. The activities undertaken included tree planting, litter collection and environmental awareness to the members of the public for them to appreciate the need to prioritize ecosystem restoration, biodiversity protection, resource efficiency, consumption and production patterns, climate mitigation and adaptation, job creation and poverty reduction.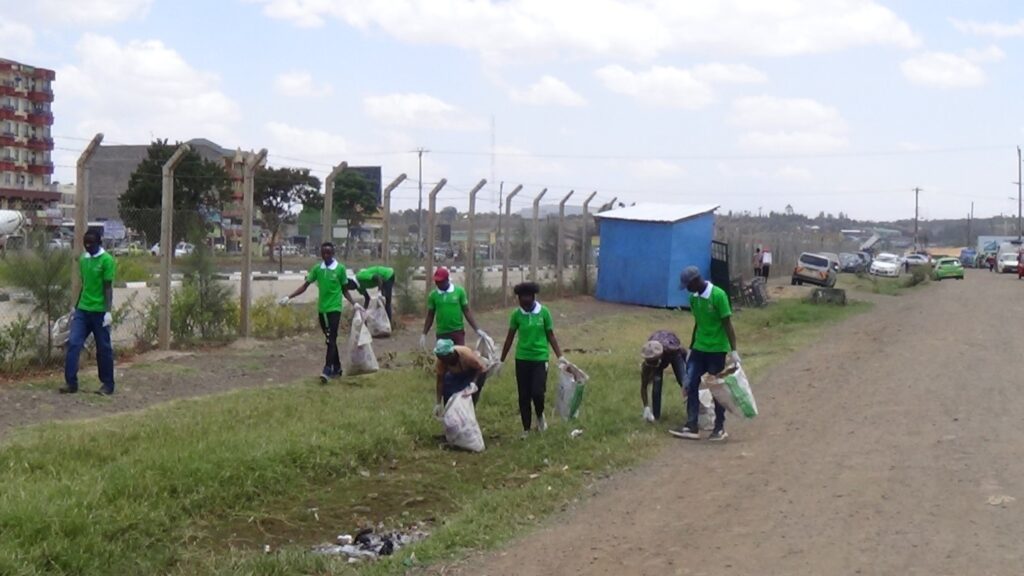 The participants were well armed with gunny bags, gloves, litter pickers and a strong sense of purpose in efforts to make the town embrace green spaces. The event therefore marked a great day for the two institutions in expanding their collaborations in making Nyeri County restore their green glory.