The ICT Directorate have created email accounts for all students. Click the link below to retrieve your official University eMail Address
To retrieve your student email, you need your K.C.S.E index ending in /2020.
Click on the button below      Click Here to Retrieve Email    a new window like below will be displayed enter your index in the area marked here, type your Index Number in the box and click "Click Here to Fetch"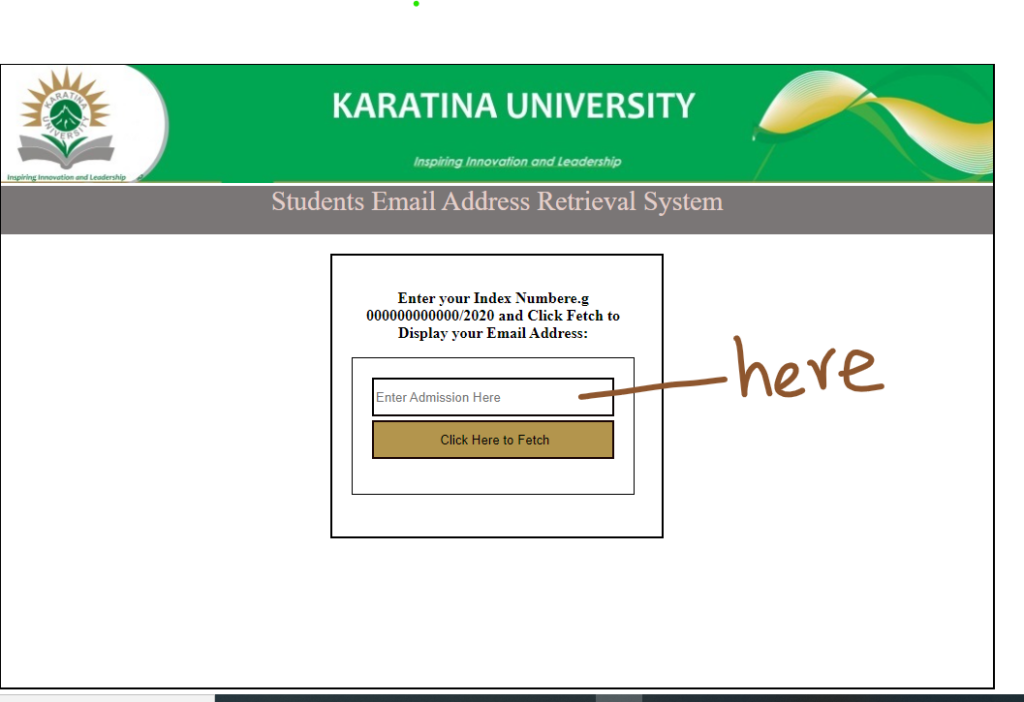 A pop up scree will be displayed containing your email address as shown below, write down your email for the next procedure.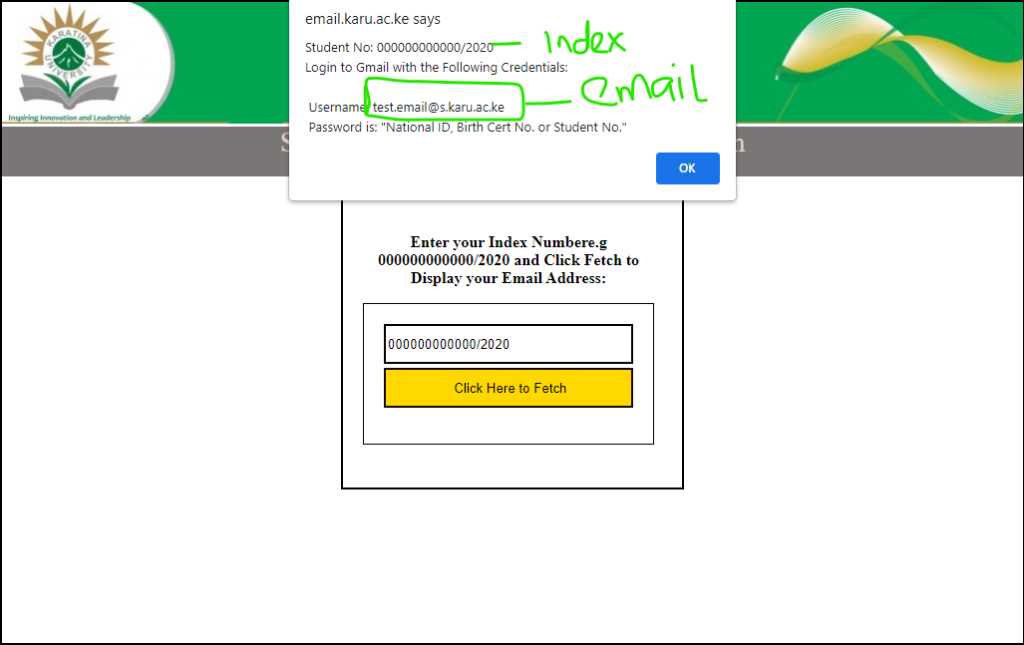 Step 3
Adding your email to Devices
Android Smart Phone
Navigate to Gmail in your Phone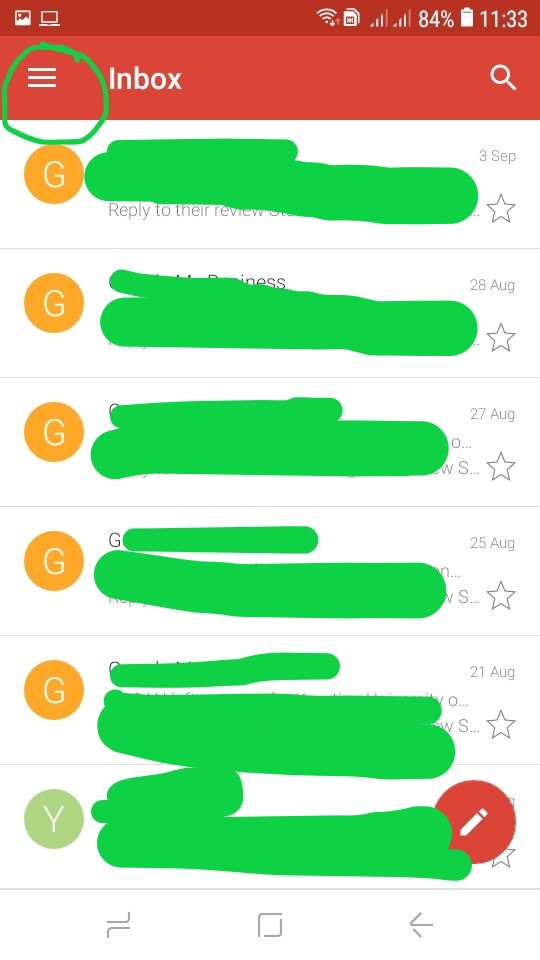 Click on the circled area at the top on your left, 
A screen shown below will be displayed, click on add account
Select Google as shown below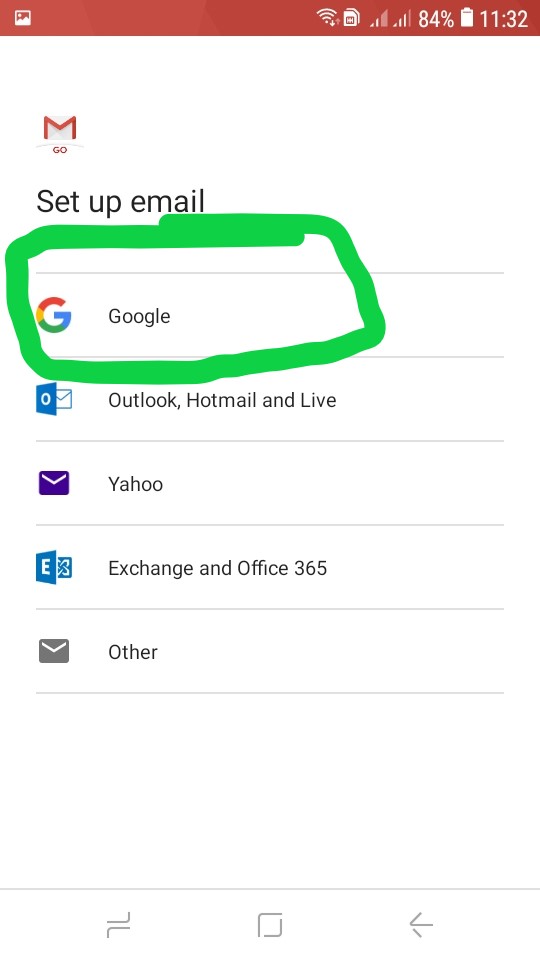 Type your email and click next, input your password(YOUR REGISTRATION NUMBER/STUDENT NUMBER WITHOUT THE "/", FOWARD AND SLASHES, ID Number  or Birth Certificate Number or Admission Number" e.g. if your admission  number is P101/1050G/12 your password will be P1011050G12 make sure the letters are in capital/upper case, e.g in our case P and G should be in capital letters, and click login, NB: these are initial credentials and should be changed. Your Index number is used to retrieve your email, do not share your credentials e.g. a combination of Index number and Admission Number,ID,Birth Certificate
After successful login you will be prompted for password change, you can request for passwords change by writing and email to ict@karu.ac.ke, you are allowed to add a your personal email hich you provided during admission as recovery email.
Go to Image STEP A and STEP B above and confirm your email was added, click on the email you have just added eg. test.email@s.karu.ac.ke
Click on the email to confirm its contents.