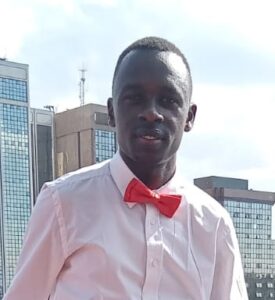 Gilbert Kiprotich
My name is Gilbert Kiprotich, a graduate of Karatina University with a Bachelor of Science in Information Technology class of 2021. After graduating from Karatina University, I got a scholarship at Moringa School to pursue certificate in Software Development under access programme and later graduated on August 2021.
Currently, I am working in National Council of Persons With Disabilities (NCPWD) as a Software Engineer a programme which is under ICT Authority of Kenya.
I can proudly say, Karatina University shaped me in growing my leadership skills and building my career which came out as a result of good interaction between Students, Lectures and the entire community. I was able to get a good environment to do research and implement my final year project which remains to be the best experience I have ever had.