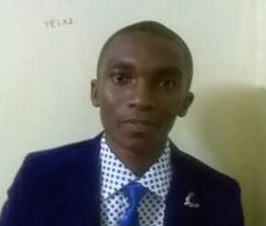 There are countless opportunities for a marketing graduate.
My experience at Karatina University was nothing short of extraordinary. I am a proud class of 2021 graduate of the University's School of Business. I joined the university back in 2017 where I pursued a Bachelor of Business Management degree (Marketing Option).
Joining the institution remains to be one of the best decisions that I have made so far in my entire life. The University offered me a platform to nurture my interests as well as a chance to build a career that I always envisioned. The lecturers were very supportive not just in covering the course work but also in developing and cultivating the right attitude and mindset – two things that really matter to succeed as a graduate.
When I joined the University, I was already a Certified Public Accountant (CPA) finalist. I kept my options open, ready and eager to explore new paths while staying true to my core interests. This is what informed my decision to specialize in marketing. Little did I know that, that is where all the magic happens. The adventure has been scenically inspiring.
I have had opportunities to work in the banking industry, technology industry, hospitality industry and currently working in education and training industry – Traction School of Governance and Business. This is an ultra-modern college that offers world-class professional training in business and governance.
SAMUEL MWENDIA MUGO
BUSINESS DEVELOPMENT EXECUTIVE
TRACTION SCHOOL OF GOVERNANCE AND BUSINESS