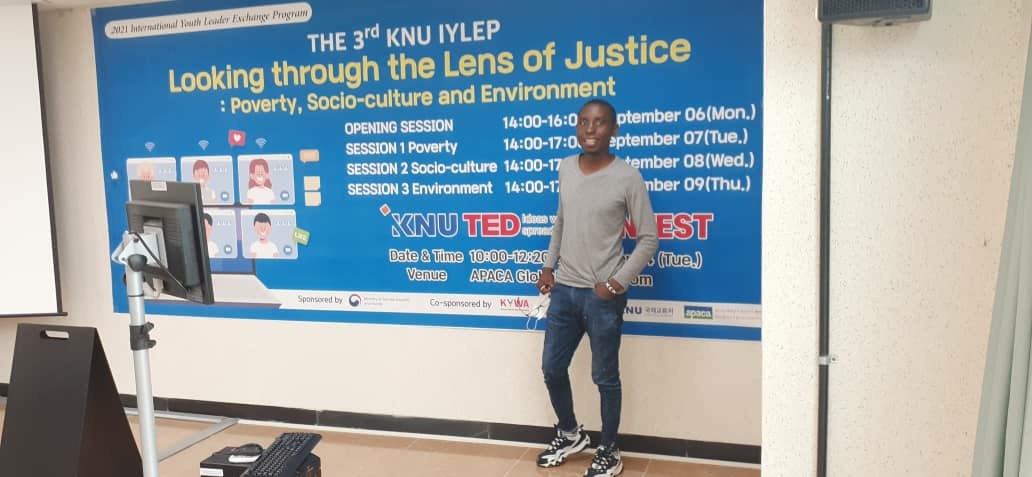 Simon is a graduate research student at Kangwon National University, Korea. He does research on the Pant phytochemicals in the area of functional foods. His specific interest is on the role played by plant active metabolites (specifically, polyphenolic compounds) on preventing the development of human disease such as obesity and diabetes. Specifically, he is interested on the ability of these compounds to inhibit the digestion of fats, and carbohydrates by blocking the activities of lipase and alpha glucosidase enzymes. His research also involved in vivo studies in which he assesses how plant secondary metabolites can help in preventing the expression of genes responsible for storage of fats in the body. He also assesses the effects of stressors on plant secondary metabolites, and fermentations on the profiles of these compounds.
Besides his excellence academic achievement, Simon has also received a number of honorary awards. He won best Kangwon National University award in 2018 for his exemplary performance during the 2018 Government of Korea scholarships for young upcoming Agricultural experts which awarded him masters scholarship. He has also won award of excellence during the 2020 international youth leadership exchange program on "coping up with Covid 19 and life changes" held in Korea, and subsequently received honorary award from the president of Korea youth work agency in the ministry of gender and equality, Korea. Simon was also among the only 3 Africans, and among the only 50 candidates globally, selected to participate in Netmisssion Academy DotASia 2021 program aimed to train upcoming professionals on issues regarding internet governance (particularly, Human right online). Here are the links to his publications. Edible Plant Sprouts: Health Benefits, Trends, and Opportunities for Novel Exploration (https://www.ncbi.nlm.nih.gov/pmc/articles/PMC8398379/)
UHPLC-ESI-QTOF-MS/MS Metabolite Profiling of the Antioxidant and Antidiabetic Activities of Red Cabbage and Broccoli Seeds and Sprouts (https://www.mdpi.com/2076-3921/10/6/852/htm)
 The Potential Role of Polyphenols in Oxidative Stress and Inflammation Induced by Gut Microbiota in
Alzheimer's disease (https://www.mdpi.com/2076-3921/10/9/1370/html)
For Simon, pursuing food science and nutrition in Karatina University was the best decision he made. He was trained by highly skilled lecturers, and since his graduation, he has grown to be a highly skilled person in this area. His enthusiasm in food science and real-world experience has made his carrier very entertaining, comprehensible, and relevant to the society.  The Karatina university lecturers' breadth of knowledge did not only spark a passion for learning within him but also propelled him toward the success that he desired. He is ever appealing in his work and pursues excellence in all her undertakings because of the strong foundation he received in Karatina University.