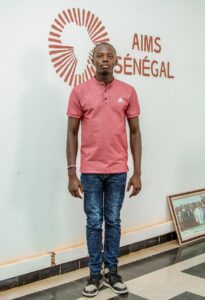 My name is Stephen Nyaranga.  I pursued Bachelor degree in  Education (Science) – Physics and Maths and graduated In March 2021.
I joined Karatina University on 28/08/2016. I served as a Class Representative of the Education Science Class for the four years,  a Peer Counselor, a Committee Member for the OKOA Comrade Initiative and a Treasurer in ushering department of the Christian Union. I participated in the DeKUT start up weekend as a Business innovator,  attended and organize training of the class representatives on guiding and counselling and served as *chairman of the Student Electrol Commission* 2019/2020 Karatina University election. I am proud that as a team we were able to have free, fair , credible and transparent election for all aspirants and  karatina university students at large.
This activities together with the academic studies enabled me to grow in life in all dimensions. I grew in leadership skills, communication skills and to be creative to monouvre in the current society in a positive way. The collaboration and interaction among lecturers and students equiped me with necessary skills and knowledge to master the art of living with people and also become a savior of human.
The physics and mathematics concepts taught are in line with the knowledge of 21st century. Thanks to my best intellectual lecturers.
Karatina university is the best University of my choice  since all I needed was provided to ensure as a product of the institution am able to compete with other international students  and  secure a very competitive one year Masters scholarship at African institute for Mathematical Sciences in Senegal.  Which is a Pan-African institute.
Currently am doing Masters in Mathematical sciences. Purposing to do a project in Nuclear Energy Technology.