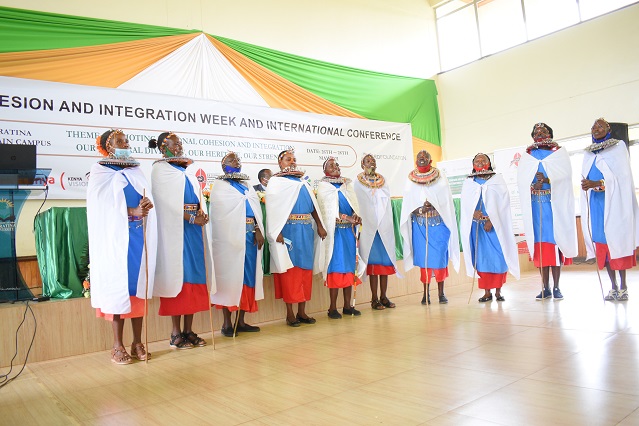 THEME: Promoting National Cohesion and Integration:  Our Cultural Diversity, Our Heritage, Our Strength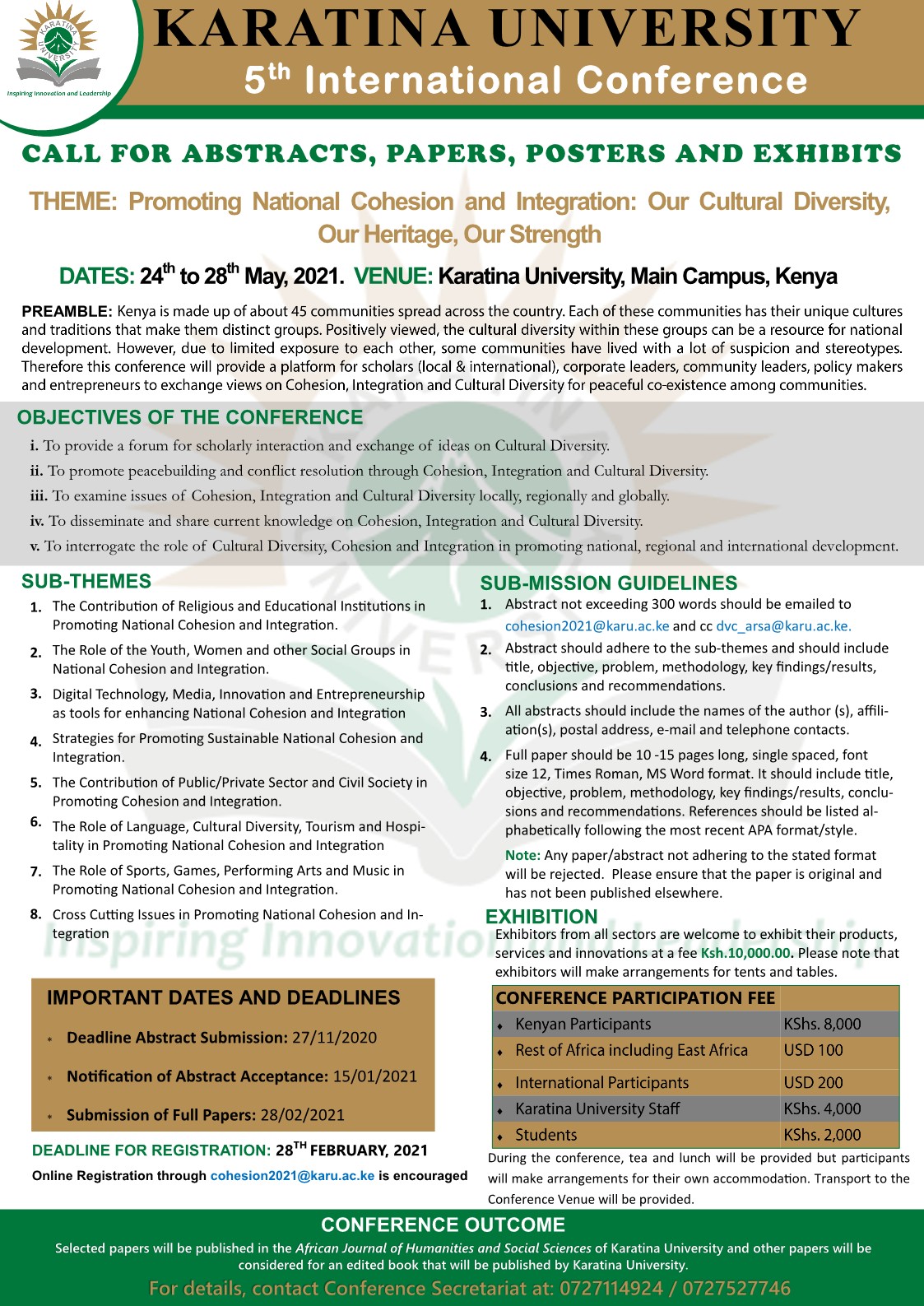 Karatina University is pleased to announce the 5th International Conference on Cohesion and Integration at the University Main Campus, Kagochi from 24th to 28th May, 2021.The conference will provide an opportunity for local and international scholars to exchange views on how issues of conflicts, cultural diversity, cohesion and integration could be used in promoting peace building and conflict resolution.
The Objectives of the Conference are to:
To provide a forum for scholarly interaction and exchange of ideas on Cultural Diversity.
To promote peacebuilding and conflict resolution through Cohesion, Integration and Cultural Diversity.
To examine issues of Cohesion, Integration and Cultural Diversity locally, regionally and globally. iv. To disseminate and share current knowledge on Cohesion, Integration and Cultural Diversity.
To interrogate the role of Cultural Diversity, Cohesion and Integration in promoting national, regional and international development.
Researchers, Practitioners, Scientists and Scholars globally are cordially invited to come and interrogate the selected sub-themes by way of presenting their papers. The outcomes of the conference will be published in a Proceeding and also in the African Journal of Humanities and Social Sciences of Karatina University. The participants are advised to adhere to the Conference timelines and submission guidelines as displayed in the Poster. For more information , please write to cohesion2021@karu.ac.ke and or  dvc_arsa@karu.ac.ke    View Poster