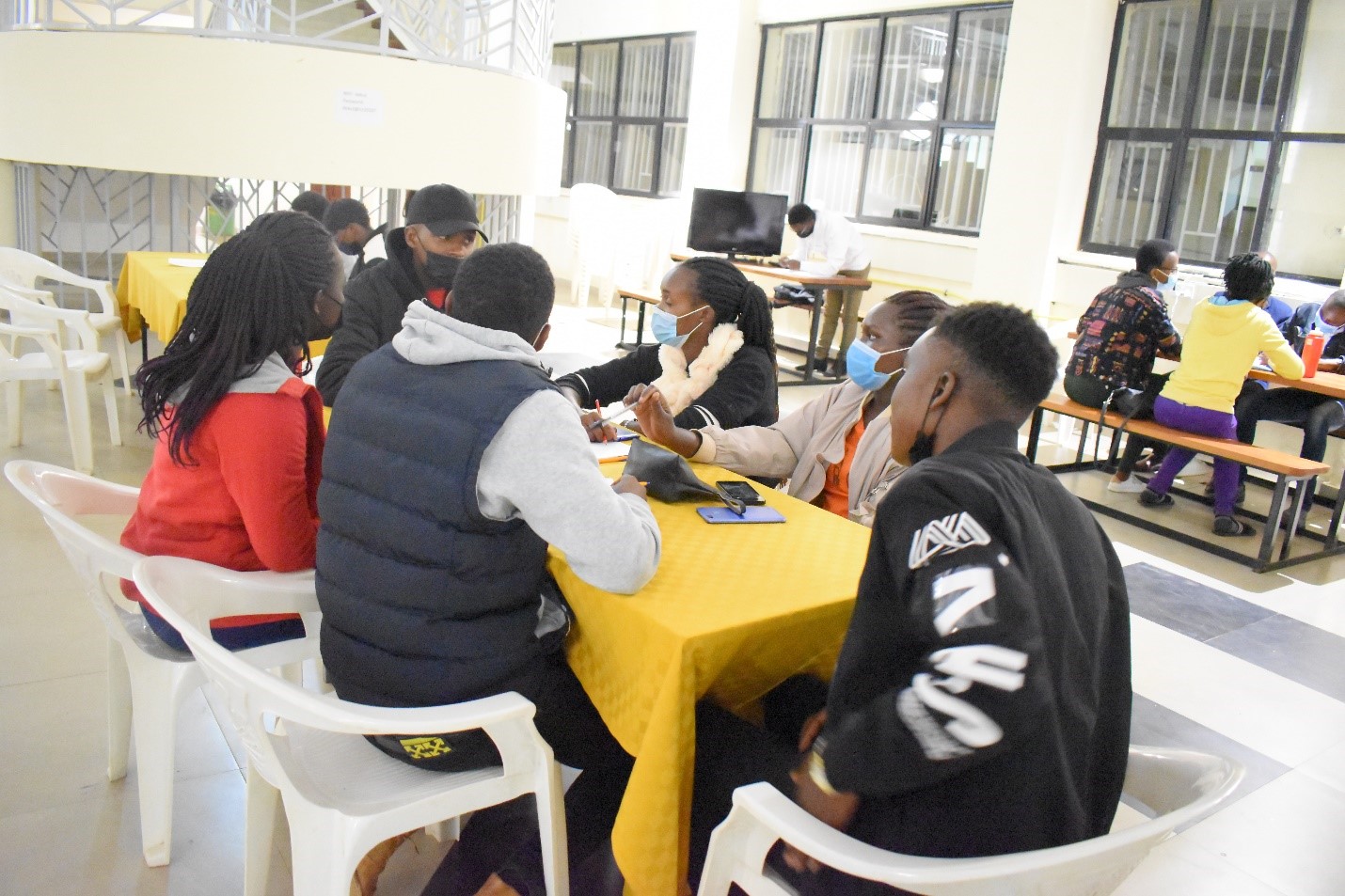 Innovating the future
Karatina University team of 22 students joined Chuka University and Dedan Kimathi University of Technology for a 3-day Start-up Weekend Fair organized by DEpUK project and held at Academic Block, Dedan Kimathi University of Technology. Other participants present included students representing Kirinyaga University and Jomo Kenyatta University of Technology. Accompanying the students from Karatina University were the DEpUK project team led by Prof.Kenneth Wanjau who is the KarU DEpUK project coordinator.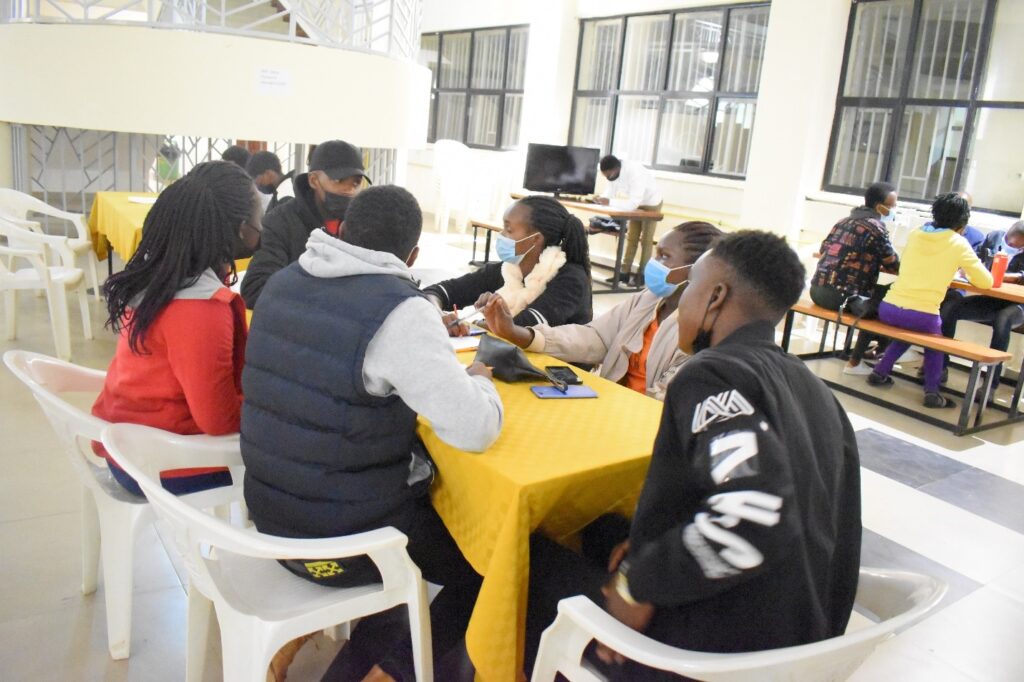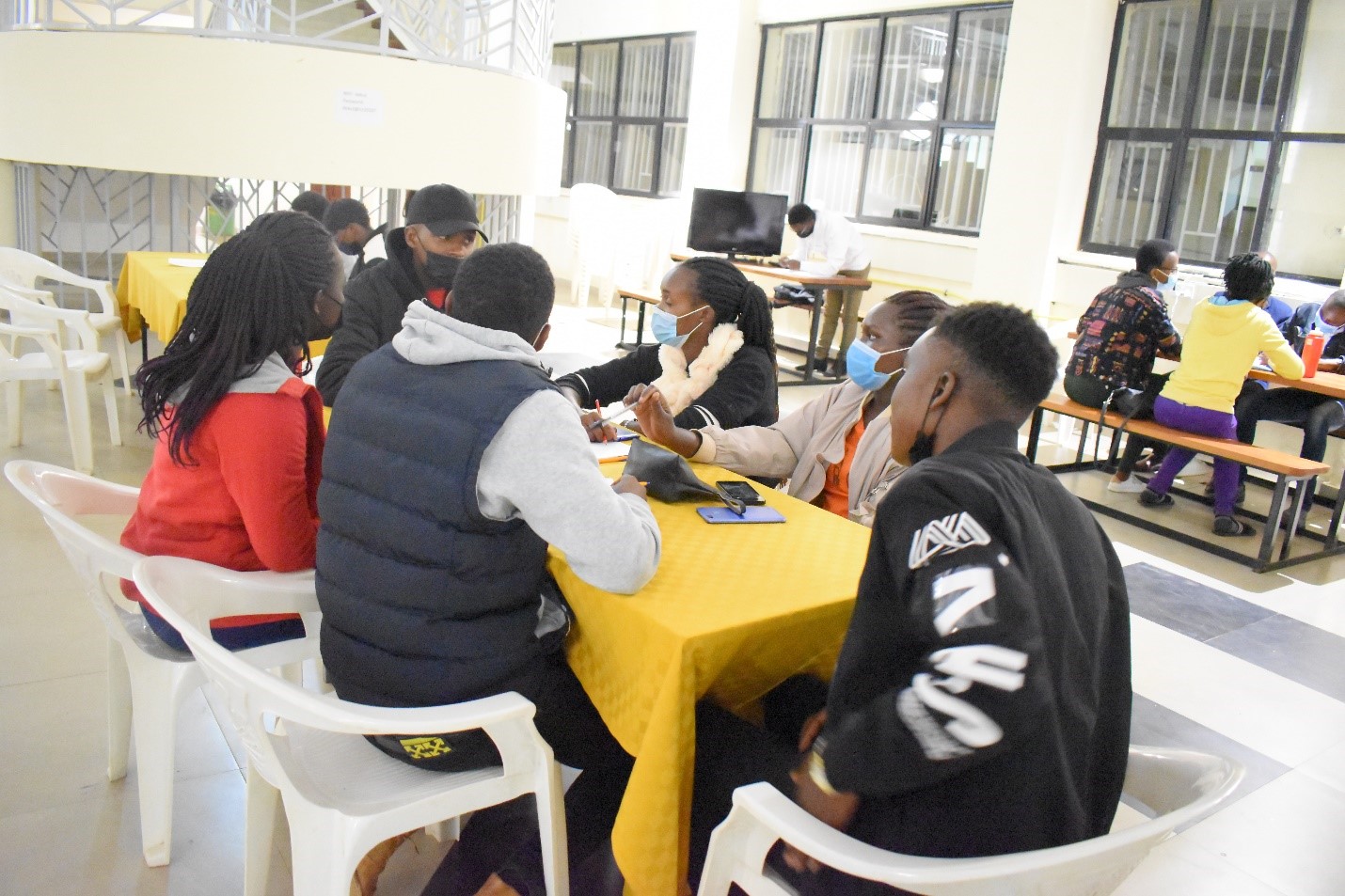 The purpose of the Start-up Weekend Fair was to provide a platform for students to showcase their business ideas, work on them with the help of mentors and business coaches and finally pitch in front of judges. The Fair started on 8th October, 2021, where participants with business ideas were each given 1 minute to briefly present their business idea and indicate the problem they intend to solve and provide a solution. Later in that night, participants had the opportunity to form teams and work on their business ideas, with the help of mentors and business coaches. The second day kicked off with transferring the business ideas into a business model canvas. Out of the 18 business ideas presented, 5 business ideas were from Karatina University students.