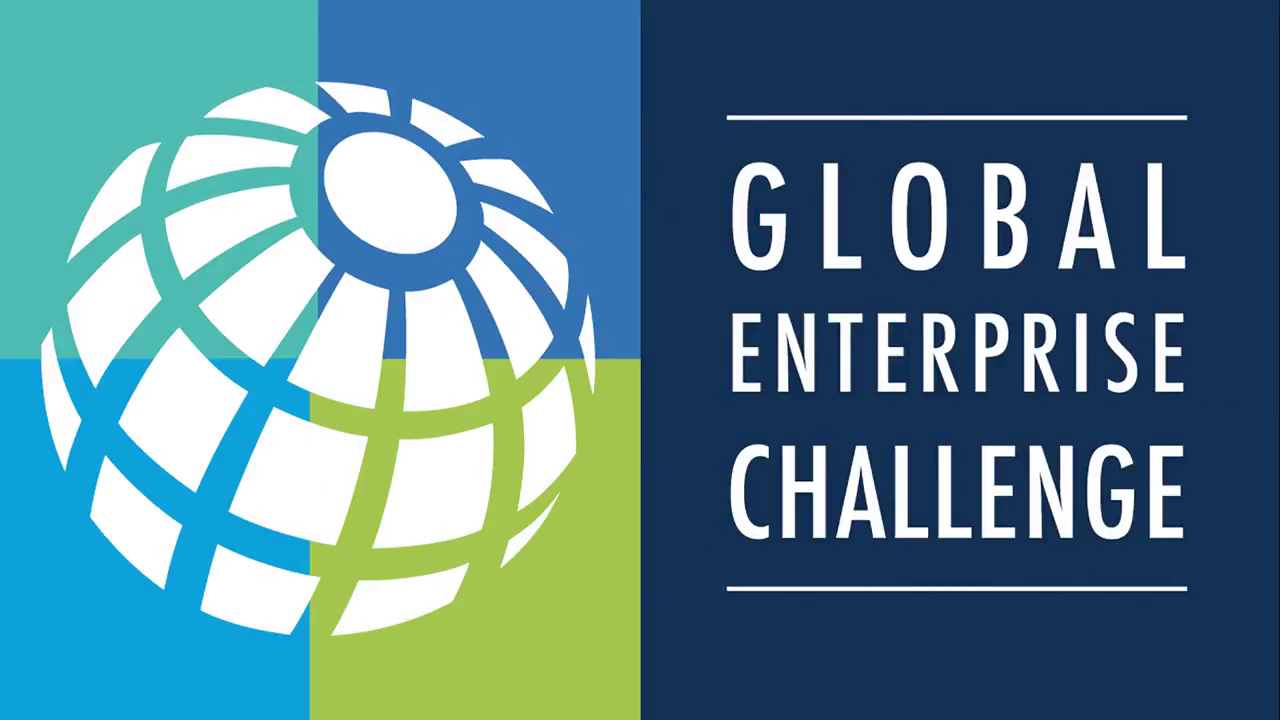 The Directorate of University- Industry Linkage & International Programmes was able to connect Karatina University students to Global Enterprise Experience (GEE) challenge in New Zealand. This is a Victoria University of Wellington Project organized by Deb Gilbertson who is the Director of the Project. Victoria University of Wellington is New Zealand's top ranked university for intensity of high-quality research.
Global Enterprise Experience (GEE) is an international business competition that develops global leadership skills across different cultures, time zones and world views. It seeks to build and impart social entrepreneurship skills to create successful business ventures that tackle social and environmental issues profitably. Earning a profit ensures the venture is self-sustaining. The task for the GEE is ''To develop a six-page business concept proposal on a profitable product or service that addresses the needs of the vulnerable in the society''. This year's (2021) task was to prepare a business concept proposal for "A profitable venture that fosters United Nations Sustainable Development Goals (SDGs) using limited capital".
Participants are generally students (post graduate or undergraduate), who are studying international business, international relations, development, peace studies, management, business communications, information systems, marketing or any business related course. Entrepreneurs and employees working for businesses or civil society organizations are also eligible for the challenge. Participants are organized in teams of eight, with members drawn from around the world. All teams have members from countries that are rich and poor, big and small, with diverse world views and time zones. The challenge runs for three (3) weeks where participants are required to connect virtually (Teams communicated via web), build a team culture, generate creative ideas, jointly choose a project idea, research it, and write a quality business proposal that covers strategy, marketing, economic evaluation, financial requirements.
To be a member of a team, one needs to do two things – complete a self -evaluation of peer leadership skills and provide a brief bio.
Self- Evaluation of peer leadership skills
The Global Enterprise Experience encourages all participants to be peer leaders- that is, taking joint responsibility for team creativity, team productivity, team problem solving, team unity and helping others to succeed.
Bio
Upload a brief bio to share with other participants. The bio needs to include three things:
A bit about oneself– Experiences, interests, aspirations, challenges etc.
What one can offer to the team– such as skills in creativity, marketing, accounting, graphics design, online and field research, writing, financial and economic analysis etc.
One initial thought on a group, a need, a sector, or a UN sustainable Goal that one's team might consider for the topic– such as focusing on youth, women, farmers, people living with disabilities, 3D printing, artificial intelligence, drones, block chain or something else.
At the end of the contest, one member of a team usually, the team leader submits the business proposal on behalf of the other members of the team. All team members are required to individually submit their own one-page reflection of their peer-leadership contribution to their team. Also, all team members are required to complete a 360-degree feedback of their peer-leadership contribution of their eight team members. After meeting the mentioned requirements, the participants willing to become social entrepreneurs and passionate in making their team's project happen in their country, are given an opportunity to apply for the New Venture Development Award. The winner receives NZ$4,000 to help get the venture started.
The GEE 2021 challenge ran from April 21st to May 12th 2021.
GEE CHALLENGE,2021 AWARDS
Champion Peer-leader received NZ$1000.
Champion Team award– each member of the champion team received NZ$500 each.
There was also an addition NZ$1,000 project seed money for the individual who stood out as a social entrepreneur to make their project a reality.
Other non-financial Awards-Victoria University of Wellington Champion individual award, as well as prizes for the UNESCO commitment Award and the University of Otago Business School Global Leader award. These are meant to recognize team leadership, leadership coaches and past participant of social entrepreneurship.
All participants received a letter of commendation and a certificate (see attached).
New Zealand participants collected on behalf of their international colleagues; awards, certificates and letters of commendation, which are normally returned to the organizers of GEE and posted to the respective participants.
The award ceremony was held in New Zealand's parliament on June 24th, 2021.
KARATINA UNIVERSITY GEE TEAM
Karatina University GEE team was made of the following 2 students;
Table 1: Karatina University GEE Team
| | | | | |
| --- | --- | --- | --- | --- |
| SNo. | NAME | REG.No. | ACADEMIC PROGRAMME | GEE CHALLENGE PROJECT NAME |
| 1. | Samuel Chege | B104/0364G/17 | BSc in Entrepreneurship | Sustain a sleep mattress. |
| 2. | Wilfred Kabanga Maina | B100/1924P/16 | BBM- Marketing Option | PregEasyKit |
Wilfred's team picked Rwanda as their host country for the GEE 2021 competition. In Rwanda, there is a serious risk for mothers during child birth and this leads to high mortality rates. The government of Rwanda has been working to reduce the risks and there are quite a number of success stories. However, Eastern Rwanda region which is largely rural compared with the rest of the country, has limited maternal healthcare facilities. This poses a danger to women who want to access antenatal care. Expectant women in Eastern Rwanda region, have a higher chance of delivering away from a Healthcare Centre without being attended professionally.
Team 141 thought of introducing a pregnancy kit. This kit included information and equipment necessary for a healthy pregnancy and delivery. The project name was 'PregEasy Kit'. The team's goal was to create an accessible tool in Eastern Rwanda with the hope of significantly improving the safety and well-being of both the mother and child during the stages of childbirth.
Team 141 was mentioned as the highly commended team. Out of the 167 teams that presented a business proposal, Wilfred's team (Team 141) was ranked top four. The team won the Victoria University of Wellington Highly Commended Team Award (see attached). Team members names have been published on the GEE's website www.geebiz.org.
Wilfred's team plans to apply for project funding ($ 20,000) from the Victoria University of Wellington to actualize and pilot its business idea in Rwanda.
Table 2: Team 141 Members
| | | | | |
| --- | --- | --- | --- | --- |
| SNo | Name | Leadership Role | Task allocated | Country |
| 1 | Samantha  Ainslie | Team Leader | Business overview | New Zealand |
| 2 | Georgina Clements | Team player | Finance | United Kingdom |
| 3 | Moli Forsythe | Team player | Implementation | United Kingdom |
| 4 | Muhammad Saefulloh | Team player | Finance | Indonesia |
| 5 | Namrata Shrestha | Team player | Marketing | Nepal |
| 6 | Oliver Grieg | Team player | Business overview | New Zealand |
| 7 | Benithe Isingizwe | Co-leader | Executive summary | Rwanda |
| 8 | Wilfred Kabanga | Co-leader | Marketing | Kenya |
This challenge allowed Karatina University GEE team to network with other participants from different parts of the world. Their insight on how to start a social enterprise that addresses one of the SDGs was highly appreciated by team members and team coaches. The GEE challenge has also allowed the Karatina University team to have a business proposal that can allow them apply for the Biashara Fund, which is an initiative by Government of Kenya (GoK). Finally, the GEE challenge is a spur to internationalization by Karatina University.
An improved version of GEE challenge can be organized at Karatina University so that more students can be able to participate in this Victoria University of Wellington Project every time the University is invited to participate.