On March 2nd 2022, a team from Mpala Research Center led by the Deputy Director Nelly Palmeris, visited Karatina University to discuss a strategy for promoting partnerships between the two institutions.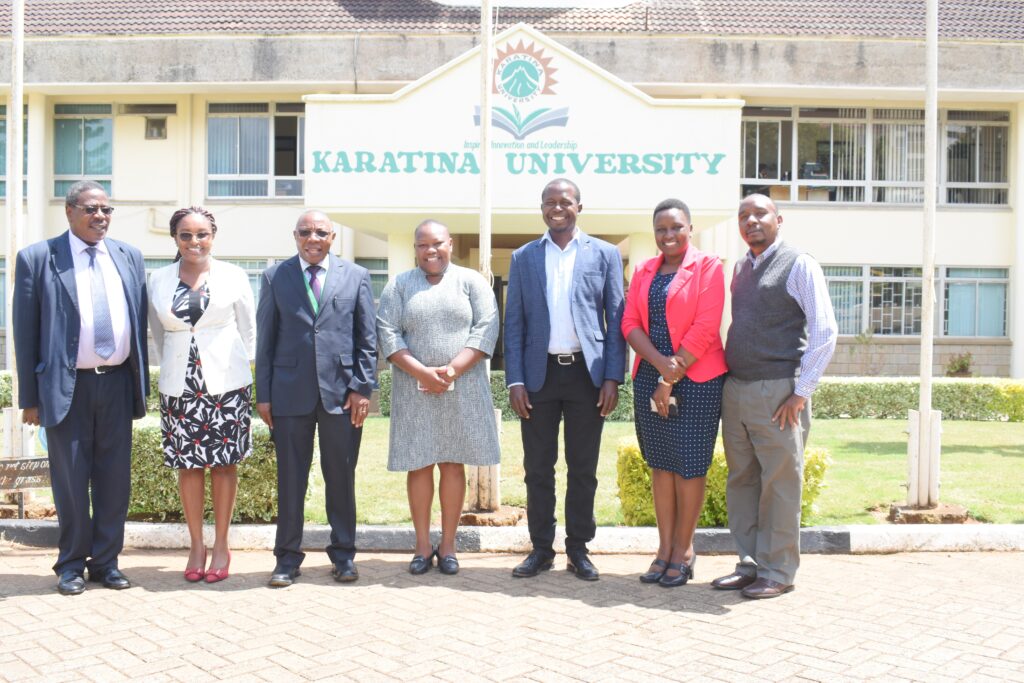 They were received by  the Dean School of Natural Resources and Environmental Studies, Prof Charles Ngugi , Director, University Industry Linkages and International Programmes and a team from the School. The team developed a roadmap for fostering collaborations in research and training .
Mpala Research Centre facilitates and exemplifies sustainable human-wildlife co-existence through education, outreach and by developing science-based solutions to guide conservation actions for the benefit of nature and human welfare.