Karatina University Tea Institute,  held on 28th February 2022 an awarding ceremony and certificates presentation to the 22 successful Kenyan participants of the online seminar training on Development of Tea Culture and Tea Industry. The 14 days seminar which had 65 participants from 8 countries was conducted by Zhangzhou College of Science and Technology, China.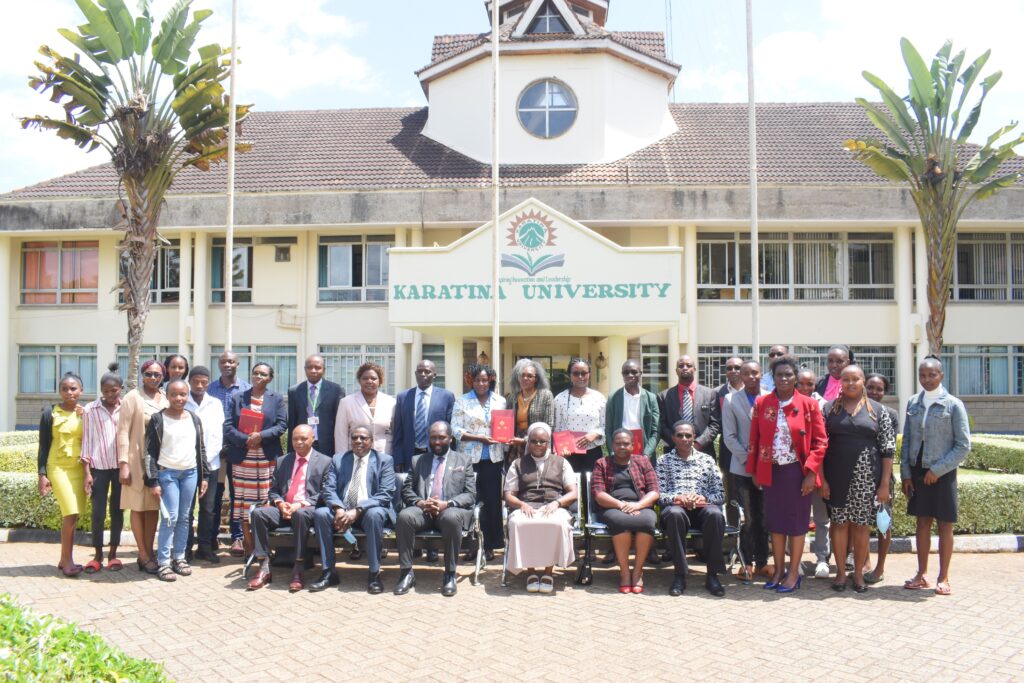 The seminar aimed at equipping the trainees with knowledge and skills that would promote Kenya international tea trade especially of the Specialty Teas and Tea food products.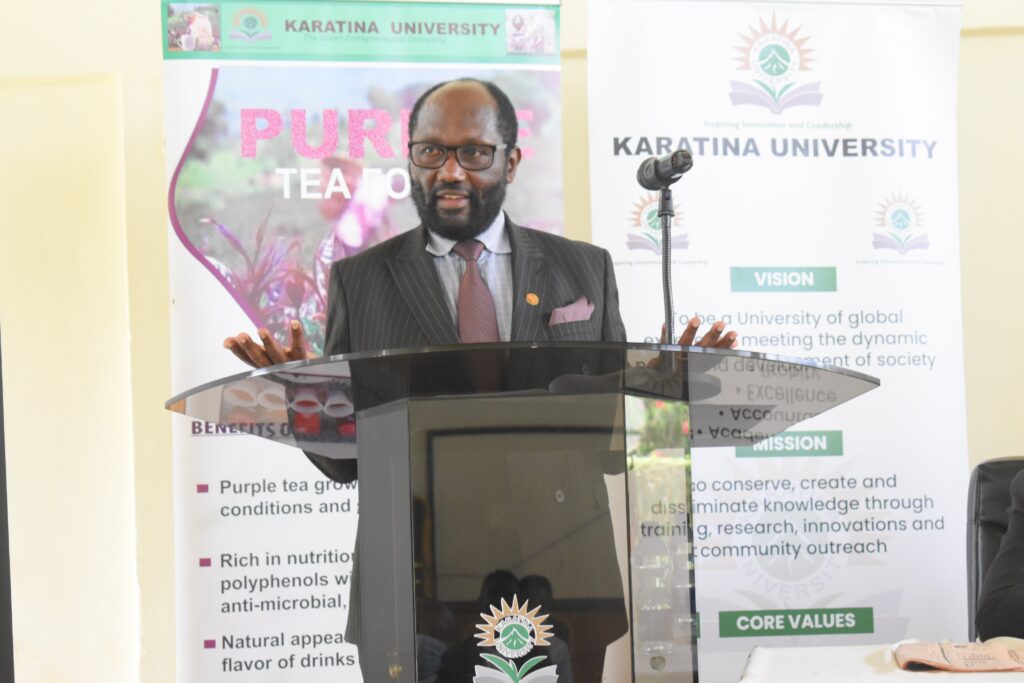 The ceremony which  was presided by the Vice Chancellor Karatina University, Prof. Mucai Muchiri was also attended by Dr. Samson Kamunya Director, KALRO Tea Research, Kericho ; Ms Judy Ndichu, Head of Training & Development,  Kenya Tea Development Agency (KTDA;Mr. Richard Mwongera, Nyayo Tea Zone Coorporation, trainees representatives from 10 Tea industries in Kenya and members of the Karatina University Tea Institute.