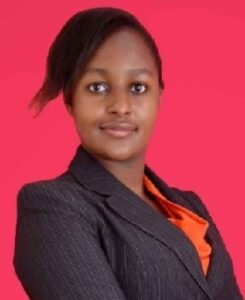 My name is Jackline Cherono, currently working with Shalina Healthcare Kenya Limited as a territory manager.
I have a degree in Biochemistry from Karatina University class of 2018.
I have participated in quality control and chemical analysis before joining pharmaceutical industry where currently am in.
I am a member of pharmacy and poisons board.
My training at Karatina University gave me a solid grounding in my area of expertise, through school of pure and applied sciences, I also got an opportunity to open my eyes to the outside world especially research ,laboratory analysis among other opportunities where biochemistry applies. Karatina University remains a critical stage in my life that was a game changer and I am forever grateful to God for a great institution, management, lecturers, students and other staff. God bless!